Turbobit Premium File Search
You can perform any search you want on Turbobit.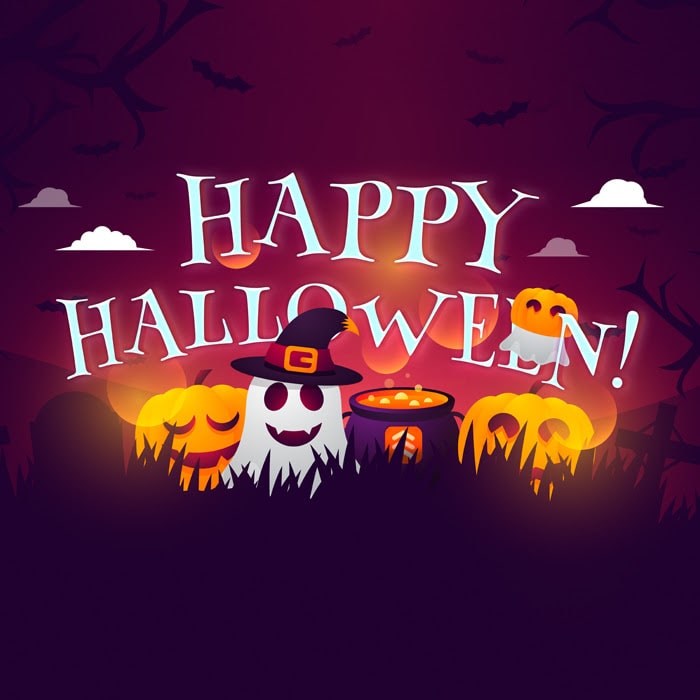 Halloween has arrived!
It's time to embrace the eerie and extraordinary! During this limited time, use the promo code PUMPKIN23 and unlock the offer that another world presents to you — a terrifyingly +30% extension of your Premium access period for free and exclusively for you.
TURBOBIT PREMIUM ACCOUNT: THE ULTIMATE PLATFORM WITH TOP-NOTCH SECURE CLOUD STORAGE AND UNPARALLELED FAST FILE SHARING.
Turbobit Premium account stands out as the premier platform offering unparalleled secure cloud storage and lightning-fast file sharing.
Turbobit Premium introduces an array of features that can elevate your file-sharing experience. As a Premium user, you can benefit from accelerated download speeds of up to 1 Gb/s, depending on your internet service provider's capabilities.
You can transfer individual files as large as 100 GB, and the option for parallel downloading allows multiple files to be fetched simultaneously, ensuring quicker processing times. Your files can remain on your account for up to 60 days after the most recent download.
Turbobit Premium proves to be an excellent choice if you frequently handle substantial files or rely heavily on file sharing.
Apart from the increased speeds and expanded storage capacity, Premium users also enjoy an ad-free experience, the ability to resume interrupted downloads, and enhanced file protection through malware and virus scanning. One of the most appealing aspects of Turbobit Premium is its flexibility.
There are five distinct payment plans to choose from, affording you the freedom to select a plan that aligns with your needs and budget. With options ranging from a one-day plan to a one-year plan, you can customize your subscription to cater to your specific requirements.
Overall, Turbobit Premium stands as a reliable and cost-effective option for individuals who regularly need to share and transfer sizable files. Thanks to its impressive speed, storage capacity, and security features, Turbobit Premium offers a seamless and efficient file-sharing experience.
Turbobit truly shines in terms of super-fast file transfers, outpacing similar platforms with its storage options and user experience.
With download and upload speeds that are unmatched, Turbobit Premium members are fortunate to experience lightning-fast transactions of up to 1 Gbps, alongside the advantage of unlimited storage. Moreover, special features like download managers and FTP installation are included to enhance the overall user experience.
User-Friendly:
You can utilize file sharing functions for free, even without registration.
Upload and share files at super-fast speeds of up to 1 Gbps.
Upload single files up to 200 MB from your computer, phone, tablet, and even through FTP and other websites, with free and time-limited access.
You can integrate popular download programs like GoZilla and Google File Download Manager.
Superb support team available for reliable assistance with questions and concerns.
Membership Options:
Turbobit offers various membership options through different methods.
Use with easy and limited access without registering.
Utilize limited access with free registration.
Purchase Turbobit Premium for unlimited features.
Turbobit Premium offers a simple and fantastic way for users to access extraordinary benefits.
Turbobit.net and Premium Account Advantages: turbotbit premium
Download without any time delays.
High-speed file downloads. Ability to resume canceled downloads, including using download managers.
Direct downloads through direct links. Download in multiple streams. Lack of advertisements. Extended storage time for files and other advantages.
For Turbo (premium) users, download speeds can reach up to 1 Gbps if your connection allows.
All Turbo (premium) users with access can enjoy the maximum available download speed, allowing for downloads of up to 40 GB per day and 600 GB per month.

Reporting a Turbobit Data Breach:
Turbobit is a file uploading site that places significant importance on data breach prevention.
In essence, the site aims to avoid hosting illegal programs, warez content, and +18 content.
Should you come across such content and wish to report it, you can do so at the https://turbobit.net/rules/abuse address.
Turbobit Premium Link Converters:
In situations where you don't wish to acquire a premium account for downloading a few files, premium link conversion sites, also known as leech sites, can be a helpful solution.
Some popular addresses include Leech Cloud, Leech All, My-Debrid, Cbox-TurkDown, and Ninja Leech.
Turbobit Payment Options:
The site boasts an extensive range of payment methods.
Selecting the one that suits you and making a purchase takes just a few seconds.
Payment methods include VISA/Master Card, SMS payment, Skrill payment, Bitcoin/Litecoin/Zcash payment, Paysafe card payment, bank transfer, webmoney, QIWI wallet, and payment through authorized dealers.
Activating My Turbobit Premium Code:
If you have been gifted a Turbobit premium code, you're in luck.
By filling out the email and code fields located at the bottom of the Turbo access page, you can quickly transfer the gift into your account as a premium feature.
Turbobit's Key Advantages:
You can host significantly more files compared to your competitors.
Cloud access allows you to view and share your files from mobile and PC at any time.
Prompt support enables you to convey issues to site administrators instantly.
Files can be uploaded with a single click. As a premium member, you can download files at maximum speed.
Single files up to 100 GB can be uploaded.
How to Obtain a Turbobit.net Premium Account:
When you purchase a premium account, you become part of Turbobit's exclusive members.
In short, you can fully utilize the benefits the site offers.
To obtain an account, simply click on the Turbo Access page, where you'll find daily, weekly, monthly, and yearly packages.
Select the package that fits your budget, make the purchase, and easily enter the realm of premium membership.
Especially for long-term commitments, the prices are quite enticing."
Turbobit Alternatives:
Turbobit currently stands as the most widely used file uploading site globally.
While numerous competing platforms exist, Turbobit's service and capacity set it apart as a substantial portal.
One of Turbobit's most significant advantages lies in its diverse file uploading options, in addition to its support services.
For instance, by logging into your account and downloading the Turbo Uploader desktop application, you can synchronize files directly from your computer.
Another notable feature is the ability to drag and drop files from your browser for uploading, which proves to be highly useful.
Similar to many uploading sites, tubobit.net offers faster access in premium storage.
This system, known as Turbo Access, enables faster file downloads upon purchasing premium membership from the site.
Notably, real speed differences exist between those with Turbo Access and those without, underscoring the significance of utilizing Turbo Access for downloading large files.
What Does Our Website Do?
You can easily search for files published on Turbobit.net from this site using Google search engine.
It offers shared and publicly shared files, documents, movies, music, archives, games, Android applications, mp4, avi, mkv, mp3, apk, iOS phone programs, drawings, music, 3D, animations, photos, software, and more.
Files, Movies, Music Search Power: Turbobit.net's file search service is robust.
It provides you with free premium accounts, free files from Turbobit.net, document files like docx, excel, pdf, mp3 music, mp4 avi movies, software applications, and movies. Conduct a free premium search on Turbobit.net.
Download the files you're looking for without any charge.
Free Files, Documents, Music, Movies, Programs, and Movie Searches: Searching is incredibly easy!
Search for all files, find file formats such as .zip, .rar, mpeg, .mp4, .avi, .mkv, .mov, .dvix, .dat, .mp3, .jpg, .png, .tif, .pdf, .ai, .psd, .docx, and .txt.